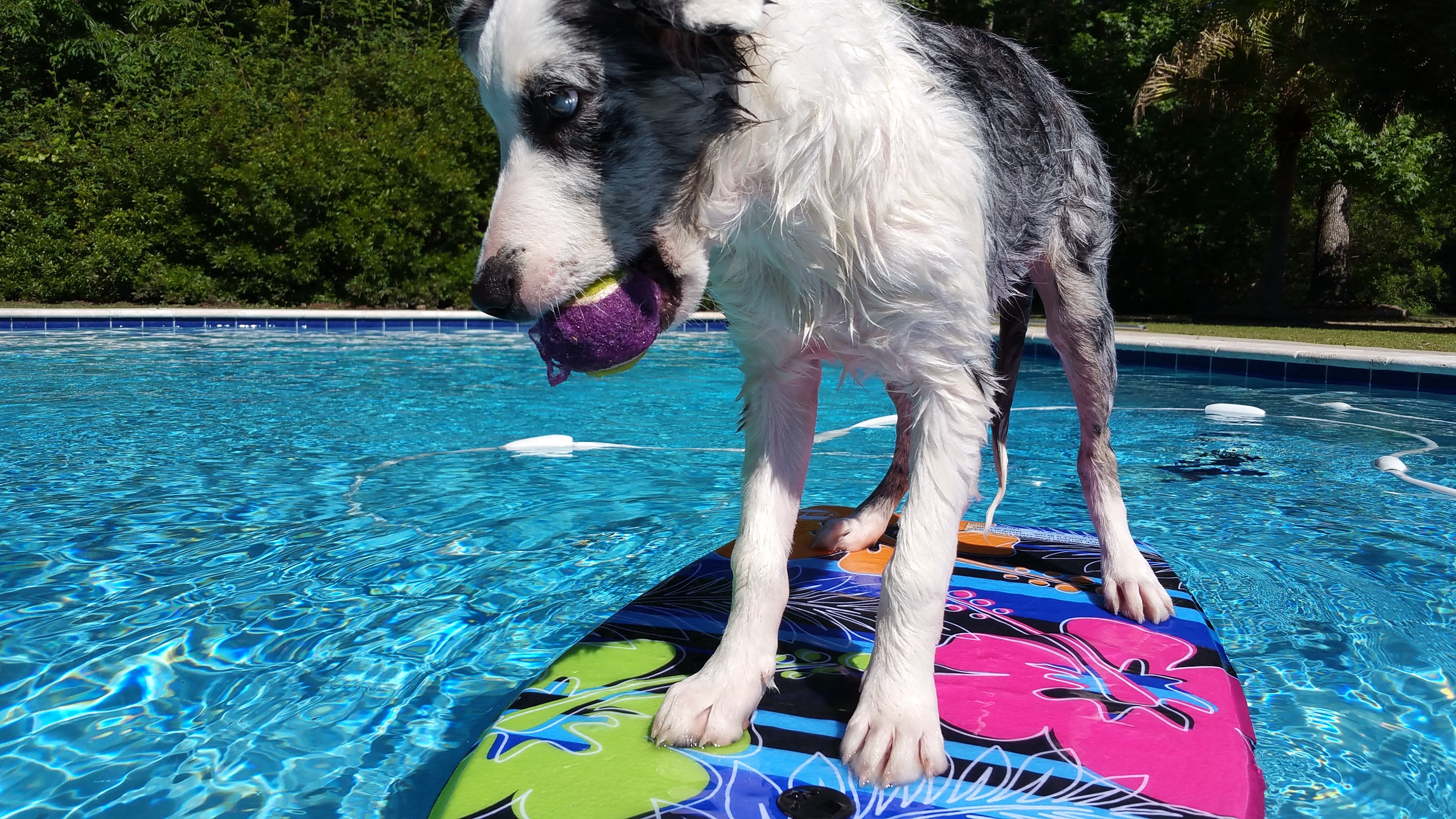 Meet Mr Biscuit |The World's Smartest Dog
This adorable pup knows over 200 tricks & 900 words. He's trained using just a small tennis ball along with voice and hand signals… no clickers or treats ever. Mr Biscuit has been featured on MSN, Daily Mail, Carter News & Media, Newsflare, VT jungle, Story Trender and other media outlets.
So how did he learn so much so fast? It's easy, I don't realy train him! I just play games with him throughout the day. I use human interaction & his favorite toy (tennis ball) as positive reinforcement. I believe dogs want to interact/bond with their owners more than anything in the world, this not only creates a great bond between the dog & their owner, but also helps the dog and their owners learn each other's patterns of expected behaviors.
Dogs are very loyal companions and will give their lives for their owners but most likely would not give their life for a treat. This behavior tells us that positive interaction with their owners is the HOLY GRAIL of rewards for your dog… this is why Mr Biscuit can learn just about any trick within minutes… not days or even weeks. Treat are not only unhealthy for your dog, but they are really just a form of bribery and don't create a strong bond between you and you dog.
Understanding this will allow any dog owner to make their dog a Rock star by simply interacting & playing games with them. Think about this, clicker & treat training tells you to spend 30 minutes a day for weeks and sometime months just to teach your dog one trick. My dogs learn multiple tricks & commands every day without any actual training sessions. If you would like to receive Mr Biscuit's FREE Puppy & Dog Training Courses. Just fill in the quick form below. You will also get instant access to all of Mr Biscuit's new training & trick videos…. Enjoy!