'World's smartest dog' shows off incredible ball skills
Meet Mr Biscuit, people call him the world's smartest dog. He's one of 3 border collies we have (his sister Miss Sissy & his uncle Oreo) they live on 5 acres in Lacombe Louisiana, with a Potbelly pig, a Cat and 23 Chickens. Mr Biscuit is a 1 year old Border collie that has already learned about 300 tricks.
I've been training dogs for over 40 years, but never have I seen a dog that learns so fast. I don't really train him so to speak, but he's with me 24 hours a day. I talk to him a lot and play his favorite game (fetch) as a reward every time he learns a new word or hand signal. He'll bring his ball to me all day long and drop it in my lap, which means "teach me something new dad" I believe the bond we have and he's love for fetch are the reasons for his extraordinary learning ability.
Read on msn: https://www.msn.com/en-ie/news/video/%E2%80%98worlds-smartest-dog%E2%80%99-shows-off-incredible-ball-skills/vp-AAzOp7Y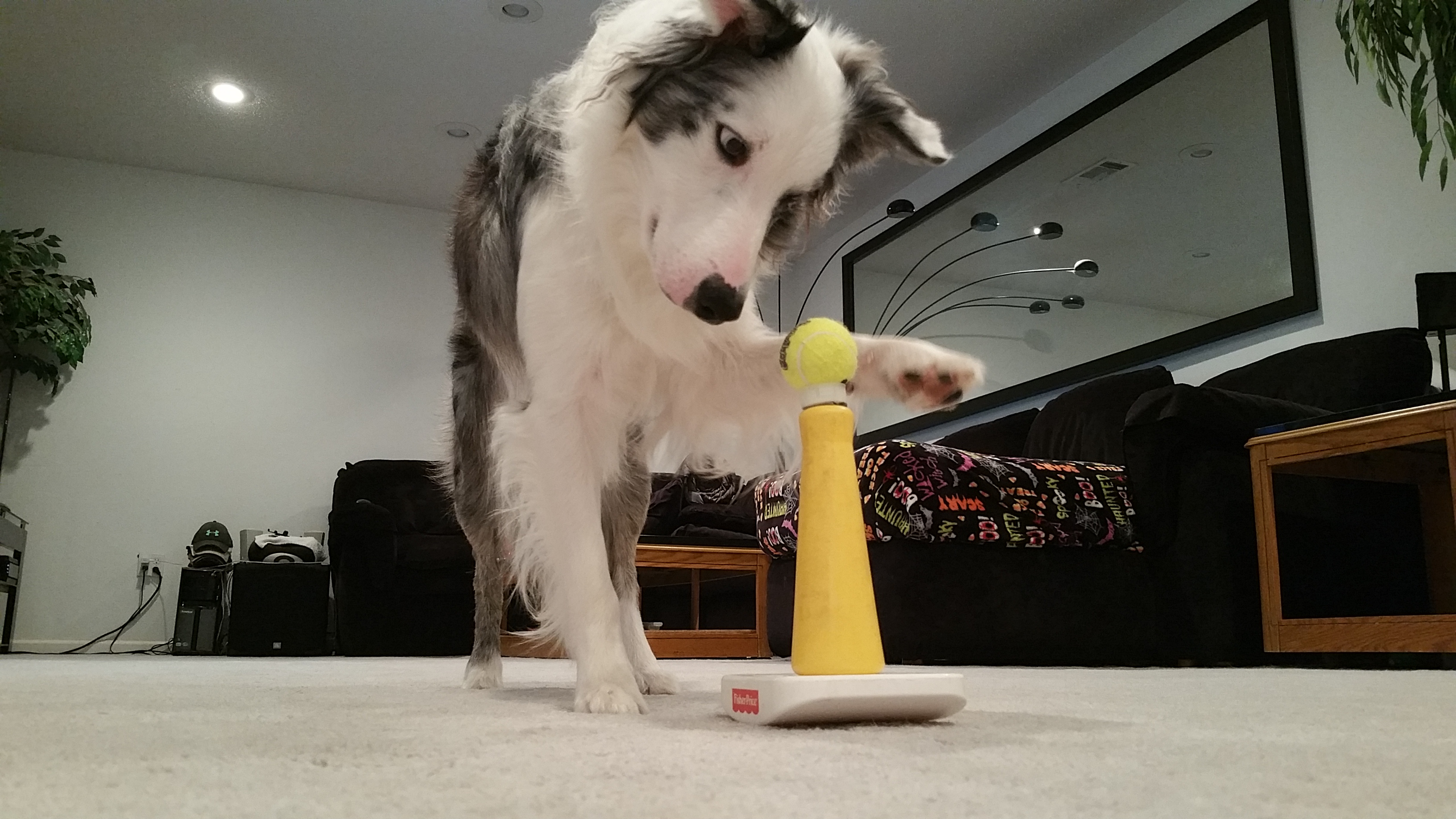 This is great he is so cute and smart. I love how he just jumps right in after that ball right off the bat.

Georgia Hubbard


May 25, 2017

What a sweet and adorable page. I love watching the videos. You always put a smile on my face. Thank you

Cheryl Overman


January 16, 2018

Karen Guelfo Ehlinger


January 14, 2018